British Chamber Of Commerce (BCC)
Metia London
Design a series of page templates for the Export website by the British Chamber Of Commerce. 
The newly set up Export Britain website aims to provide a one stop shop for UK businesses wishing to export goods and services by offering a wealth of documentation, information and tips. I worked in close relationship with the Lead UX Designer and project manager to design a webiste which would instantly feel familiar to users of the BCC website and have a distinctive visual identity. The site also needed to be as clear and easy to navigate to help users find information relevant to them.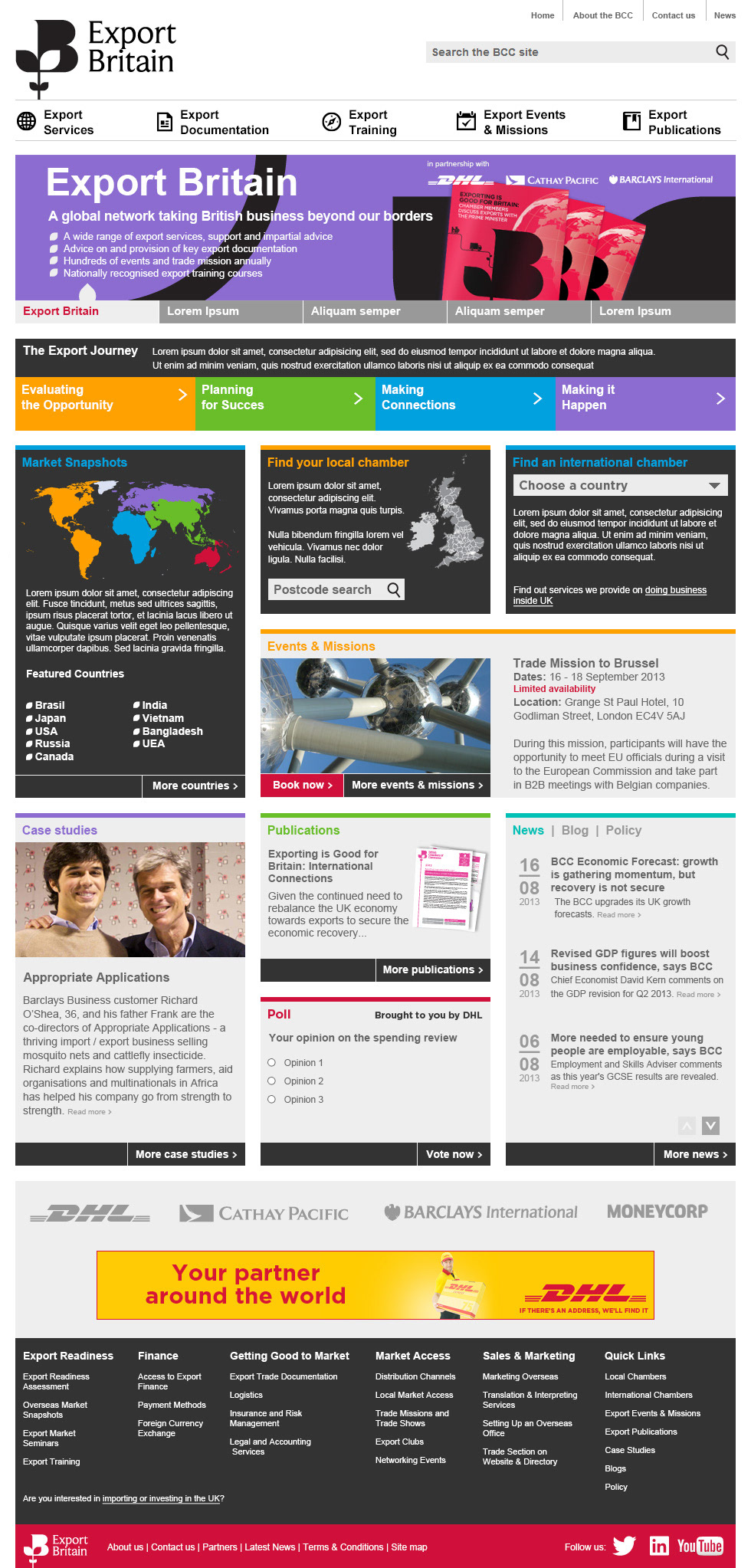 I was also asked to design a flyer template which could be used for key printed communication, adapting the British Chamber of Commerce's brand guidelines to suit the use of colours adopted for the Export Britain website.